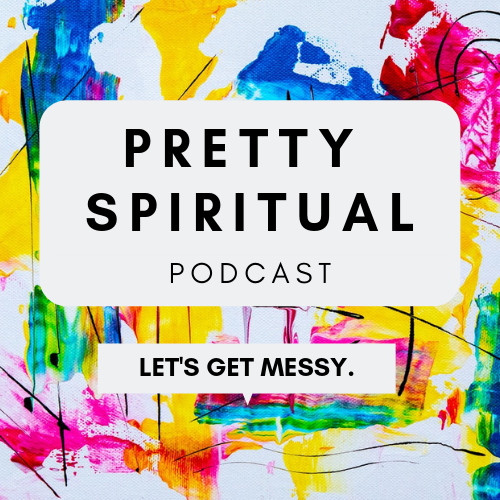 This week, we're grappling with acceptance. Wondering, "what is acceptance?" We'll start off episode 17 by sharing how we make sense of this spiritual principle, what we think it is and what we're pretty sure it's not. Then we'll each share our personal struggles with how to accept things as they are. We'll dig in and talk about the reasons acceptance can feel so counterintuitive and problematic for so many of us. Spoiler alert: accepting something doesn't mean we like it or condone it. It's just the spiritual stance that means we're intent on facing reality rather than fighting it.
Firstly, we'll each talk about some struggles we've had with the topic and how it continues to come up in our lives. Just in time, we'll lay out some of the spiritual tools that are helping teach us how to let go and accept life and ourselves just as we are right now.
Having trouble with how to accept yourself and love who you are? Wondering how to let go of your expectations of yourself, others and reality? Or maybe you're struggling with how to like yourself in the midst of non-acceptance? Wherever you're at in the tango with acceptance, we invite you to participate in the conversation. Most of all, we want to hear about your own struggles and victories with the topic. Let us know how you've learned to love yourself and accept yourself in this very moment.
Have something else to share with us or the Pretty Spiritual Podcast community? You can reach us by visiting our website's Contact page or find us on social media. We're on Instagram, Twitter, Facebook, or Insight Timer. Please come say hi. Plus, if you have questions, feedback or want to suggest an episode topic, we'd love to hear from you!