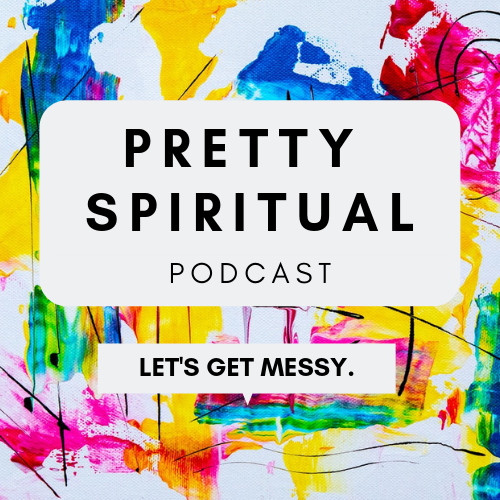 Today we're talking about how to live in the moment. There's a lot of talk about how to be present and live in the now. Is this just some new agey, feel-good jargon or is it an actual spiritual reality that's possible for each of us to practice with moment by moment? (We're sure hoping for the latter!) If we believe that living in the present is a possibility, how do we actually do that? How do we be present when life gets really uncomfortable and hard?
We'll start by talking about disassociation. What does it feel like when we've left our bodies and hearts? Why do we check out? We'll share how we check out from the present moment and why it can feel so hard to just stay in the now. If living in the present is so hard, why do we think it's a worthwhile practice? And even more importantly, what spiritual tools help us build our presence muscle and bring us back to this moment when we notice we've left? 
If you're wondering how to be present or how to enjoy life more, we hope these tools can work for you, too. We'll share how they've helped us and what it looks like to pick them up in daily life. 
And of course, we want to know what you think and feel about how to live in the present. What's it like for you? Please share your tools and experience with the Pretty Spiritual Podcast community. You can reach us by visiting our website's Contact page. We're also all over the interwebs. Reach out via Instagram, Twitter, Facebook, or Insight Timer. Please come say hi. Plus, if you have questions, feedback or want to suggest an episode topic, we'd love to hear from you!