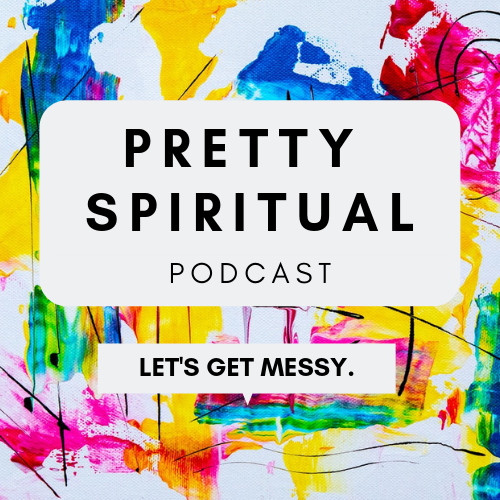 Finding Yourself & Loving What You Find
 Today we're talking about experience and how we relate to it. What is experience, anyway? How do we relate to what we're thinking and to our state of mind? And is it possible to bring mindfulness and love to our relationship with self and our direct experience so that we can be okay no matter what life looks like? We sure hope so!
First, we'll share what it has been like for each of us on this inward journey. We'll talk about the ways we've learned to relate kindly and wisely to our own experiences, as well as the areas where it still feels weird and hard. Then we'll explore how our patterns of thinking can become the habitual experiences and attitudes we have of life and ourselves. And, most importantly, we'll look at what we can do to shift into a kinder and more resilient outlook.
Wondering about how to find yourself and make friends with the person you find? Want to know how to have a healthy relationship with yourself? Good news, we brought our spiritual tools with us. In our experience, all you need to begin the journey is openness to experience and an intention to be kind to yourself. We'll talk about how to feel good about yourself regardless of life circumstances. And we'll explore how to get to know yourself using mindfulness and compassion as your guides. 
So join the fun and share your experiences and tools with us! Let us know what works for you when you want to learn how to be your own best friend. Let's get this spiritual feedback loop going, people! You can get in touch with us using the Pretty Spiritual Podcast Contact page or find us on all the social places: Instagram, Twitter, Facebook, or Insight Timer.