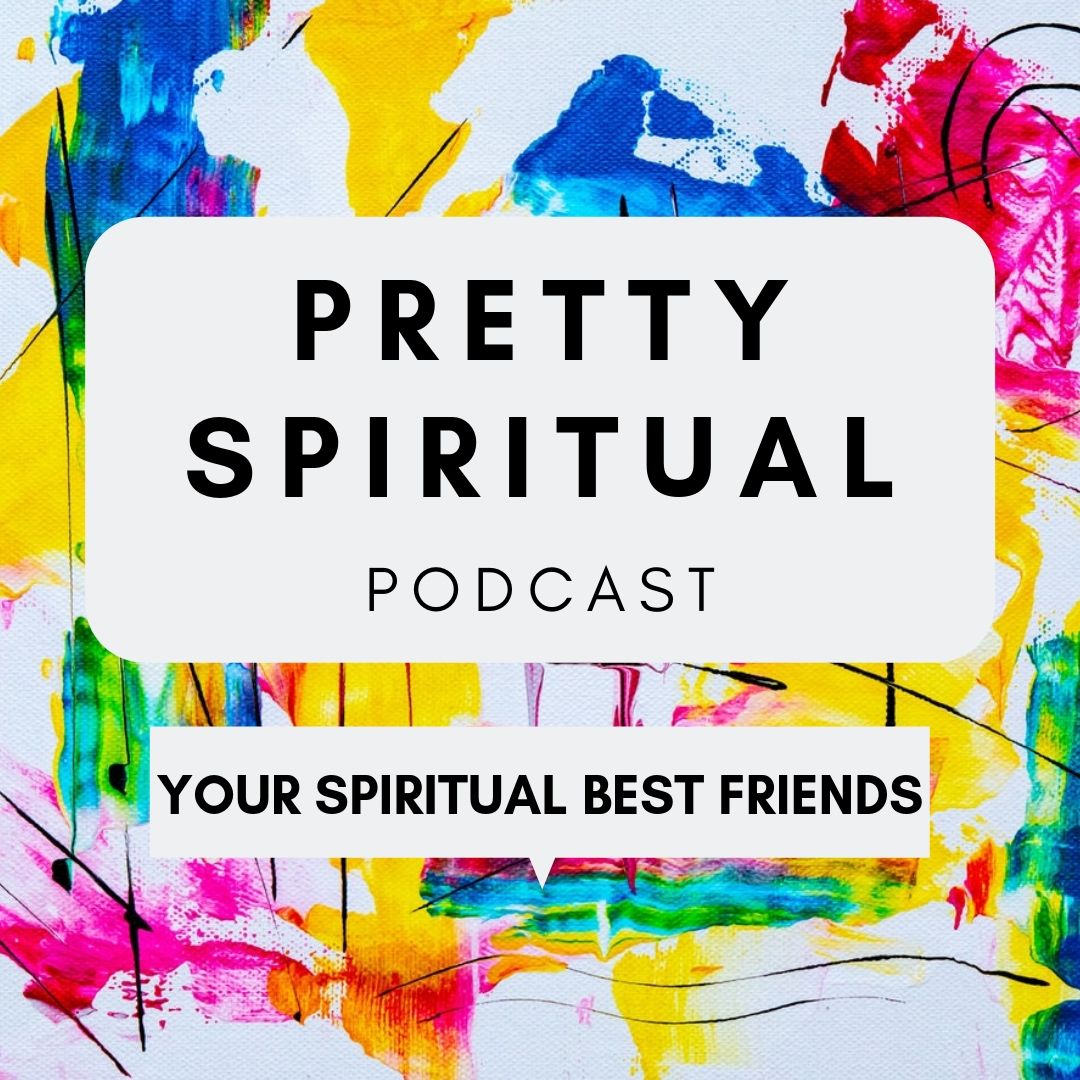 What Does It Mean To Be Spiritual? This week's episode is about what spirituality looks like when life just shows up. Instead of our usual episode routine, we're letting go into the moment and just sharing where each of us is on our spiritual path right now. In other words? We're going to relax and trust the process of spiritual growth and development. 
So, what does that actually look like? We'll fill you in on the places we are struggling and how we draw on the strength of our spiritual community to keep trying. We're opening up about what it's like to just be human beings (and hopefully giving you guys permission to do that, too!)  
Annie shares her grief at pet loss after putting a dog down and the struggles she's having with her jaw. She also teaches us her favorite prayer: the St Francis Prayer. And the best part? You don't need to be religious to make this prayer your new spiritual tool! 
Lindsay talks about how spiritual encouragement and the power of example help her be loving and present with herself and others. Plus, she tells us about her CrossFit coffee spiritual awakening! 
And Ella shares about her chronic illness grief cycle and the ways she's been self soothing with food. She'll also talk about what it looks like to practice non-attachment to feelings and staying present in her own body, especially when she doesn't want to. 
Even though each of us has her own individual healing work, we draw on spiritual tools and principles to find our way through with courage, compassion, and maybe even a sense of humor! Come join the fun.
Find us on Instagram, Twitter, Facebook, Insight Timer, Google Play, Spotify, Soundcloud, Podbean, and Stitcher (or our Contact page) and share your feelings, thoughts, and anything else.