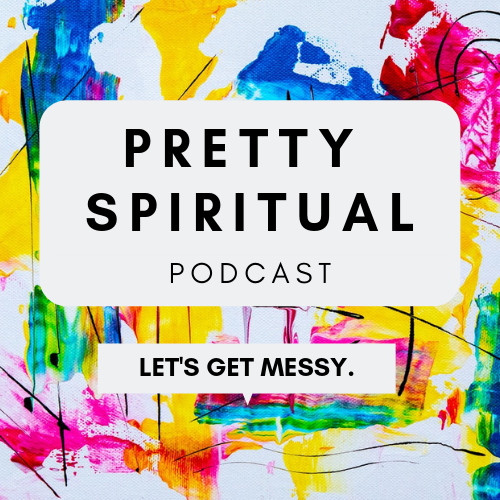 Can people change? Yes, according to neuroplasticity. And, yup, it involves a lot of work and plenty of patience. Today we're looking at how to use spiritual tools for changing habits, patterns and behaviors that no longer serve us. 
Many of us who are wondering how to change a habit can get stuck in self-loathing and aversion in the process. So normal! That's why we especially want to talk about how we can be kind and gentle with ourselves when we're deep in the work of acknowledging and addressing these deeply ingrained patterns. How do we cultivate an environment of loving acceptance for ourselves no matter where we are in the cycle of breaking habits? 
Are you trying for a change of habit? Wondering how to break a habit you've been struggling with? We'll share what it looks like in real time when we're working to unlearn outdated patterns. 
So, how long does it take to break a habit? Some studies suggest just over two months. This means it might be possible to form new, healthy habits faster than you think. How? We'll share how conscious reminders can help us in the midst of changing habits that cause harm. And, of course, we'll need some tools! We'll share how we make use of tools like faith in our own experience, trust in the process, and humility to be right where we are today. 
What behavior changes are you working on right now? What helps you when you're struggling with how to change behavior and habits that just aren't working for you anymore? Please join the party and share your tools and experiences with us. You can get in touch with us using the Pretty Spiritual Podcast Contact page or find us on all the social places: Instagram, Twitter, Facebook, or Insight Timer.