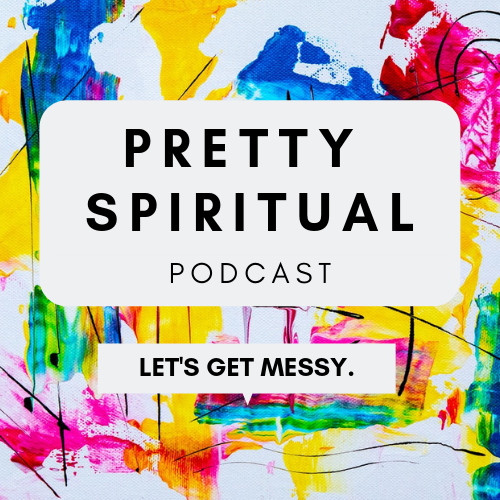 Dealing with Anger
 Grrr! In episode 21, we're taking a look at what causes anger and what messages this intelligent emotion might have for us. Above all, we believe feelings are a healthy and normal part of the human experience. So how can we let anger be our spiritual teacher? What would be different if we could let our anger be... spiritual? Yup, we're really going for it!
We'll start by sharing our experiences with pent up anger and what it was like for each of us when we first started looking at how to deal with anger. Maybe you're someone who feels angry all the time. On the other hand,  you might be someone who hasn't yet made contact with your own angry feelings. Certainly, some of us feel safer taking care of others' feelings rather than acknowledging our own.
Wondering, "why am I so angry all the time?" Let's find out together. We've got tools to help us acknowledge, feel, and process this emotion in a way that is positive and affirming rather than harmful and destructive. Let's look at how to stop being angry using spiritual tools like mindfulness and awareness of our unmet needs.  
We can't wait to share our tools for how to deal with anger and, more importantly, how to release anger. It all starts with simple attention to what is happening inside of us.  Then we can let the emotion move through us and hopefully learn as it does.
Have tools or experiences to share with the Pretty Spiritual Podcast community? You can reach us via our Contact page or find us on social media. We're on Instagram, Twitter, Facebook, and Insight Timer. Please come join the convo. Plus, if you have questions, feedback or want to suggest a topic, we'd love to hear from you!